FRANK O'HARA and JAMES
SCHUYLER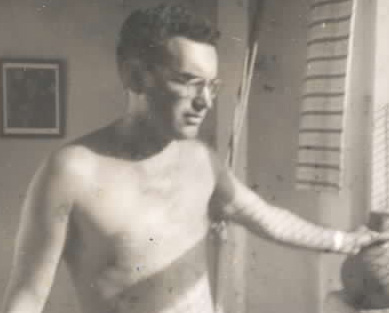 "Robert Friend was a natural teacher, and it was with evident pleasure
that he led the group's discussions throughout the voyage. It has been
true through through the ages and in all cultures that when there is
sexual interest on the part of the teacher, the student blossoms in the
particularl glow of his attention, and learns."

"Frank was painted by a number of artists but none captured his penis as I
remember it. Though nothing to be ashamed about, it was remarkable not for it's
size, but for it's...." p. 95, The Man Who Would Marry Susan Sontag, and Other
Intimate Literary Profiles of the Bohemian Era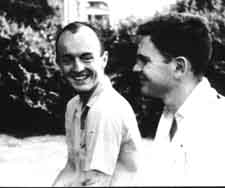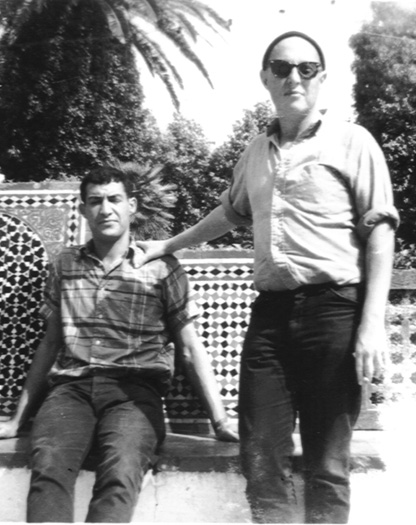 ALFRED CHESTER and
DRIS

"...a young fisherman left
the crowd haggling over
fish and approached us, a
large fish dangling from
one hand. He was tall,
muscular, and graceful,
with a face almost Greek,
but too rugged to be
classical, and a little
fierce-looking....His name
was Dris...."